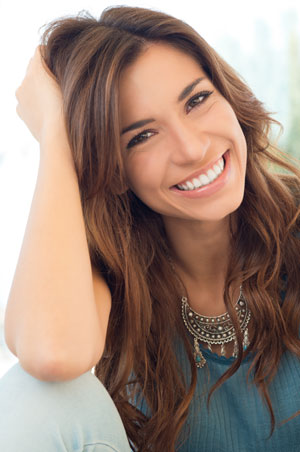 At Summit Smiles Dental, Dr. Wolfe and his dental team are proud to offer the Invisalign® teeth straightening system. Invisalign® is the perfect solution for anyone in Aurora who wants to straighten their teeth, but is concerned about the drawbacks of traditional braces. The Invisalign® system consists of clear, plastic, removable aligners that work gradually and effectively to straighten teeth, with maximum comfort and minimum visibility.
Invisalign® effectively and efficiently corrects orthodontic cases such as crowding, spacing, and bite problems. As opposed to traditional braces, with Invisalign® you can continue eating your favorite foods and remove the appliance as you wish, without the obvious look and discomfort caused by traditional braces.
How long does Invisalign® take?
The duration of your Invisalign® treatment plan varies depending on the severity of your case, though the average treatment time is about 12 months, and the treatment is most successful and effective when the custom aligners are worn for at least 22 hours a day.
The Invisalign® procedure
The Invisalign® treatment plan is segmented into five main phases, starting with an initial consultation with Dr. Wolfe to ensure the customization and success of the plan. Next, molds are taken of your teeth, and then a virtual animation is presented to demonstrate the desired tooth movements. Once the treatment begins, check-ups are held approximately every two months to ensure everything is going according to plan.
Contact Summit Smiles Dental, located at the Southland Shops office in Aurora, CO today to schedule your smile makeover consultation today!