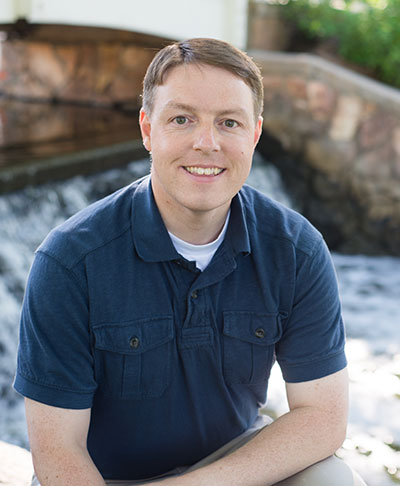 Dr. Eric M. Wolfe: Aurora Dentist
Dr. Eric M. Wolfe is an Aurora dentist that graduated from Brigham Young University in 2001, where he majored in Zoology and Human Biology and minored in Chemistry. He then attended Boston University School of Dental Medicine Under a full scholarship from the US Navy. There he earned his Doctor of Medical Dentistry, graduating in 2006. He spent the next four years with the US Navy Dental Corps, during which time he completed a General Practice Residency from the National Naval Medical Center in Bethesda, MD, and spent two years as a dental officer onboard the USS Abraham Lincoln aircraft carrier. He is currently a member of the Dental Corps in the US Navy Reserve.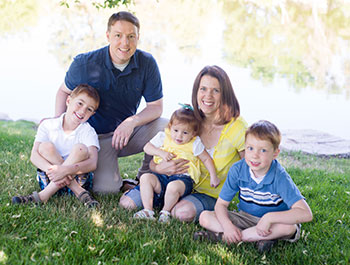 Dr. Wolfe is dedicated to providing patients with the best dental treatment available and stays current by regularly attending continuing education programs in general and cosmetic dentistry. He is a member of the American Dental Association and the Academy of General Dentistry.
Dr. Wolfe and his wife, Lindsay, have three active children. They enjoy spending time outdoors doing such things as hiking, running, biking and snowboarding.
Meet Our Team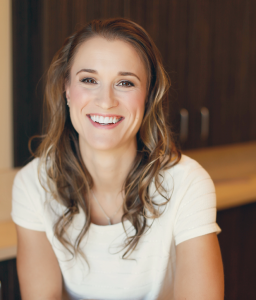 Jennifer, Admin Team Leader
Hello, I'm Jennifer, the Admin Team Leader here at Summit Smiles Dental. I am originally from the state of Washington and I have been living here in Colorado since 2012. I attended Washington State University and graduated with a degree in Human Resources. I have over 12 years of experience in the dental field in both clinical and management.
I have two beautiful young daughters and I love spending time with them. I enjoy volunteering at their school and I am very involved with my daughters' sports programs such as swim team, dance and soccer.
I look forward to answering your questions and helping you with any concerns you may have. My goal is to help you achieve healthy teeth and a beautiful smile.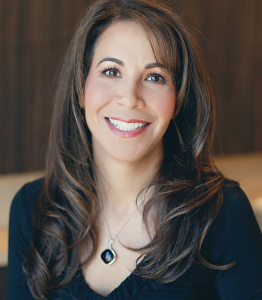 Michelle, Dental Hygienist
I am Michelle, your Dental Hygienist at Summit Smiles Dental. I was born and raised in Fairbanks, Alaska. I graduated from the University of Colorado Health Science- School of Dentistry with a bachelor degree in Dental Hygiene. I have worked in the dental field since 1998, and I am experienced in many aspects of the dental office which include general dentistry, cosmetic dentistry, public health and dental assisting. The first three years of my dental career I was a dental assistant in Fairbanks, Alaska, then pursed my career as a dental hygienist graduating top of my class, I love being a hygienist and I attend a variety of continuing education courses. I am also certified in working with dental lasers, local anesthesia, and CPR. Outside of work, I enjoy camping, fishing, skiing, snowboarding, hiking, and going to the gym. I recently got married and live in Parker with my husband, two children and two step-children.