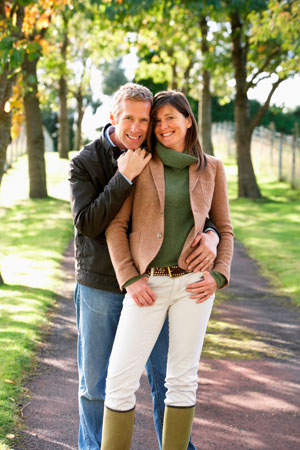 Dental Crowns
Teeth can break away through excessive wear, accidental damage, deterioration of old fillings, decay, or disease. If your teeth have extensive damage or decay, a dental crown may be the ideal solution to protect your tooth and restore it to its original appearance.
Dr. Wolfe's Aurora, CO dental office in the Southlands designs dental crowns to mimic the look and feel of a natural tooth using state of the art materials, techniques and laboratories to create a result that is both strong and virtually undetectable.
Dental Bridges
Dental bridges can help revive your natural smile and correct shifting that has occurred in teeth surrounding a missing tooth. Sometimes called a partial denture, Dr. Wolfe creates dental bridges from porcelain or metal, and attaches them to the teeth adjoining a gap. Created in the shape of a natural tooth, the dental bridge will act as a permanent filler that can make your smile more youthful and radiant, and healthy. Dr. Wolfe's dental bridges can help you gain the confidence you deserve. If you are in the greater Aurora area, and are missing one or more teeth, contact Dr. Wolfe and his dedicated Summit Smiles Dental team today, to discuss your bridge options.
No matter how your teeth became damaged, please contact Summit Smiles Dental today to see how Dr. Wolfe can restore your teeth with a dental crown that can blend seamlessly with your surrounding natural teeth!