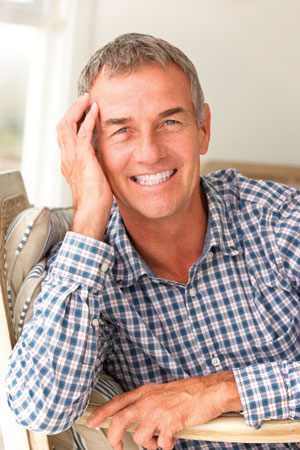 Dental implants are a safe and permanent solution to tooth loss. They are able to replace one or many missing teeth and completely simulate the natural tooth once fully implanted into the mouth. The dental implant is secured in the bone and functions as the root of your tooth bonding naturally with the jawbone and preventing deterioration of the surrounding bone and preserving facial structure. A dental implant provides permanent tooth replacement that allows a patient to floss, chew, function and maintain the look and feel of a natural tooth.
Who needs dental implants?
Multiple factors determine whether or not a patient is a candidate for dental implants. Dr. Wolfe will help you determine if they are right for you in a one-on-one consultation in his Aurora, CO dental office. Contact Summit Smiles Dental's brand new office in the Southlands to schedule your dental implant consultation today!