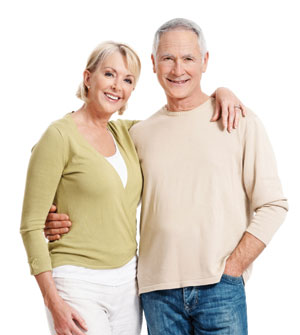 If you are missing some or all of your natural teeth, Dr. Wolfe at Summit Smiles Dental can offer a solution with dentures. While considering your oral health and bone quality and quantity, he can create a natural looking smile using the latest in restorative dental techniques.
Dentures and partials are removable dental prosthetics that can replace missing teeth, either alone or through stabilization by dental implants, which add both strength and comfort. Thanks to the newest modern dentistry tools and teachings, Dr. Wolfe can make them virtually undetectable to the average person—no one will even know!
Dr. Wolfe and his Summit Smiles Dental team will begin the process with a consultation to determine the best course of action for you, taking many factors into account, including your overall oral health. Contact our brand new office at the Southlands in Aurora, CO to schedule your denture consultation today!