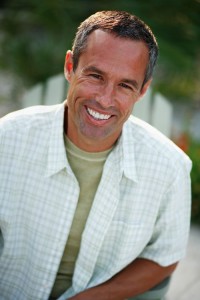 Root canal treatment is sometimes necessary to save a tooth from needing to be removed. The enamel of the tooth is the hard pearly white portion of the tooth that is visible above the gum line. Below that enamel, deep inside the tooth, is a soft matter known as pulp, which extends into the narrowest portions of the tooth root (or root canal). If the pulp becomes infected or damaged, root canal therapy often becomes necessary. Dr. Wolfe will remove the damaged area and place special medicated dental materials in the cavity to support the tooth and allow it to retain full function.
Signs and symptoms for possible root canal therapy
Fluorosis (excessive fluoridation during tooth development)
An abscess on the gums or Swelling and/or tenderness – Sensitivity to hot and cold
Dull ache or severe toothache pain – Sometimes no symptoms are present
Does a root canal hurt?
Thanks to advances in dental techniques and technology, root canals can be performed with no more discomfort than that experienced during a routine cavity filling. Followed by the proper home care and routine dental visits our Aurora, CO dental office, root canal patients enjoy fully functional teeth.
If you are experiencing pain or think you may need treatment please contact Summit Smiles Dental for an evaluation with Dr. Wolfe and his experienced dental team.